In the Wake of the Graybow Riots
— a back porch blues play —
written by Lisa Schlesinger • directed by Shana Gozansky • composed by Ben Schmidt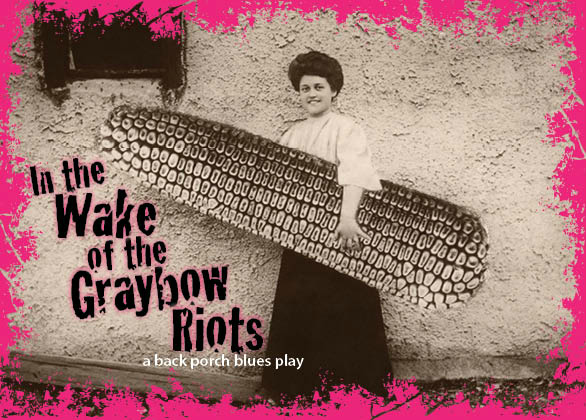 The year is 1912, the beginning of an industrial century.
The year is 2015, mid-July on a lake in New England.
What is then? When is now?
An old story of a new tale.
There's never enough to go around.
Come One, Come All for this play with music, mystery, and love in spite of it all.
performed by Matt Desmarais, Alex Dhima, Tim Hoover, Amie Lytle, Misha Lambert, Ben Schmidt, Brenna Sweet, and Felix Teich
ONE NIGHT ONLY: July 23, 2015
8:00 pm
Lake Massapoag
1 Beach Street
Sharon, MA 02067
FREE and open to the public